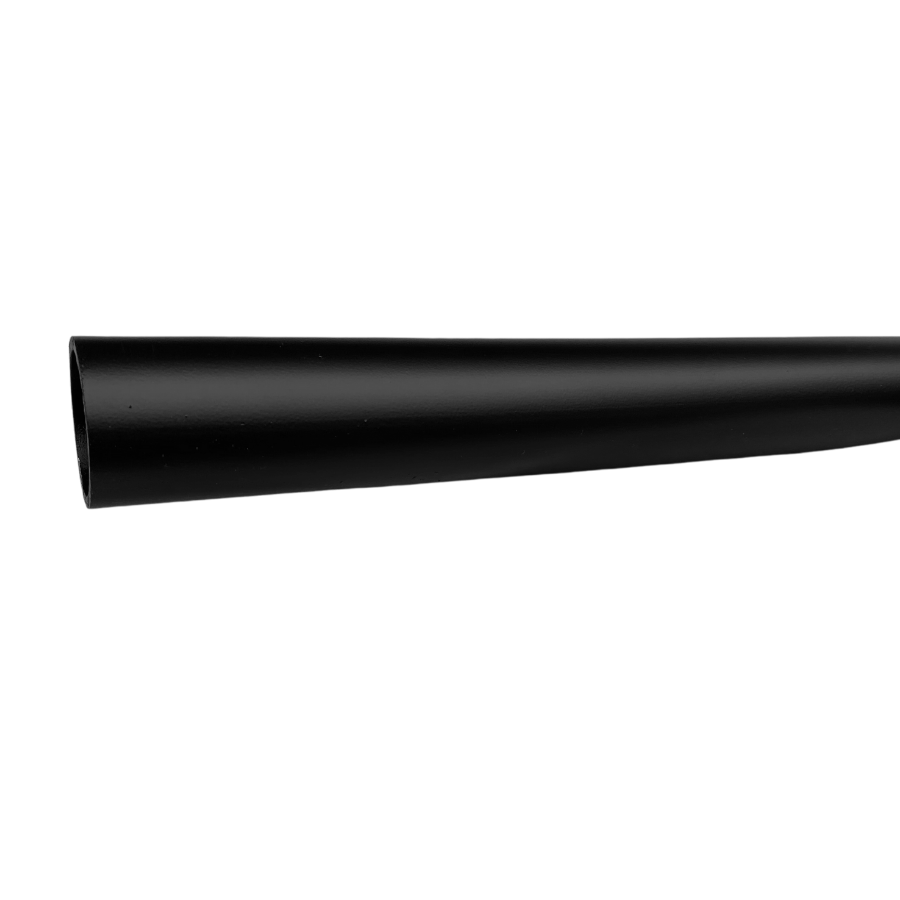 Pipe
Schedule 40 1-1/2″ diameter pipe
Available in custom radius & shape
Multiple colors available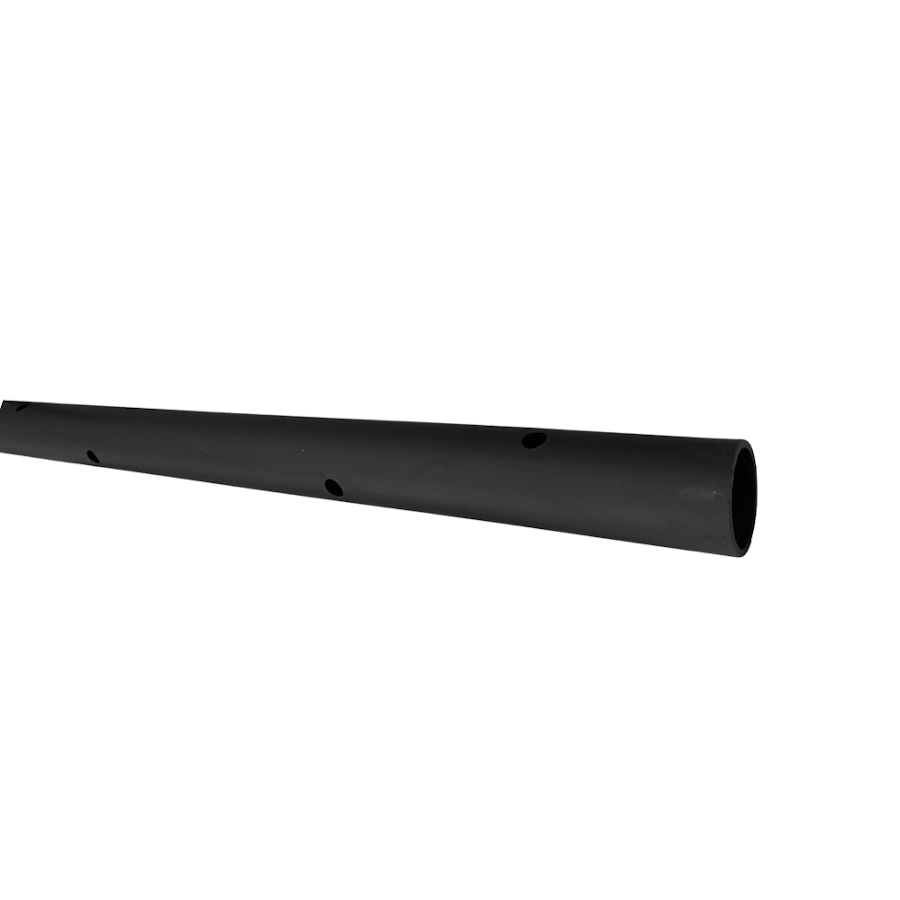 Inner Sleeve
Splice for 1-1/2'' schedule 40 pipe
4 3/8''x 2-1/4" black grade 5 bolts w/ nylock nuts
DOM tube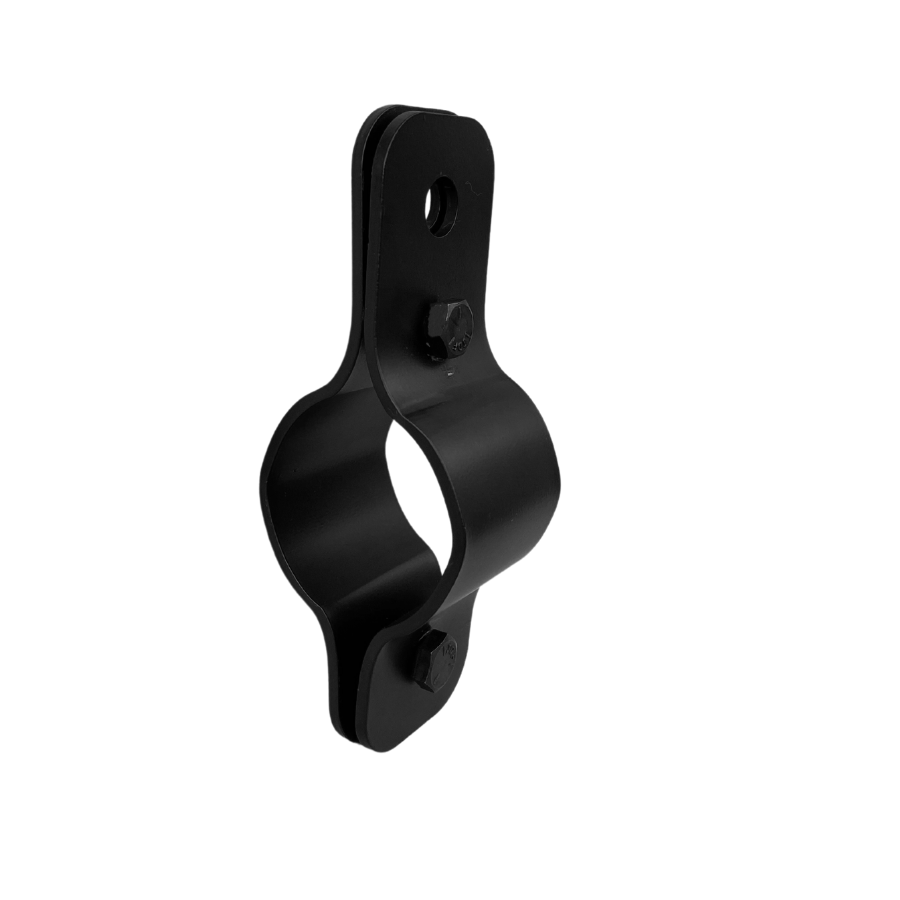 Pipe Clamp
Two piece attached with grade 5 Hardware
Stamped 1,000# WLL
Fits 1.5″ schedule 40 steel pipe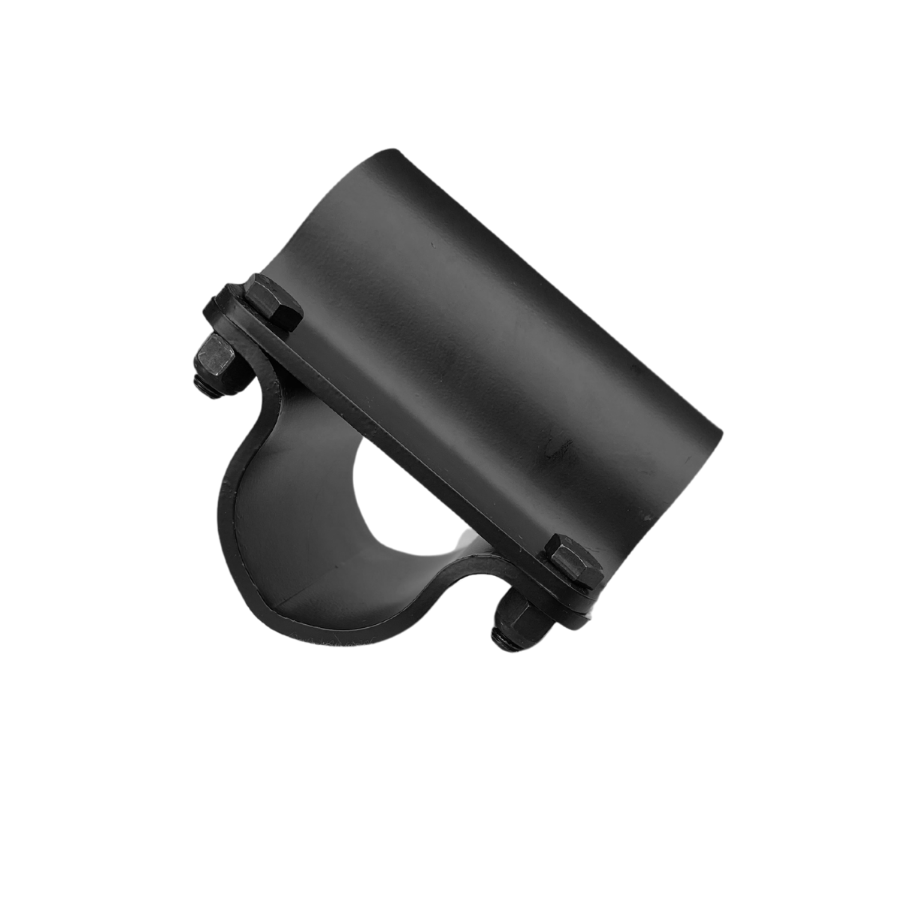 Intersection Bracket
Complete with grade 5 hardware
1,500# WLL
Colors available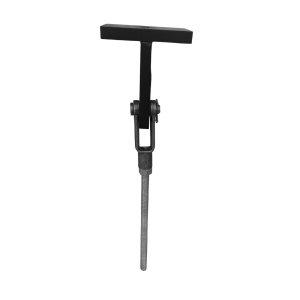 Bar Joist T-Flange Hanger
3/8 x 2" Steel flat bar
Powder coat black finish
Vibration Dampener Hanger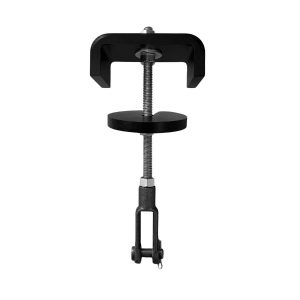 Bar Joist Hanger
3/8 x 2" Steel
Black powder coat finish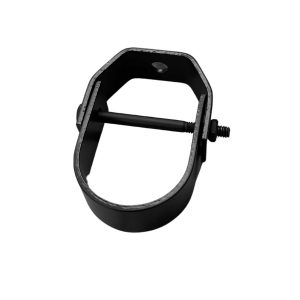 Pipe Hanging Clamp
Capacity 730 lbs
Black finish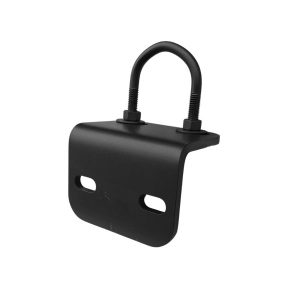 Wall Flange
U-Bolt connected to 90 degree angle iron
Lateral support of pipe grids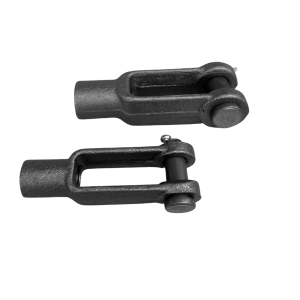 Clevis Hanger
Available in 3/8" and 1/2"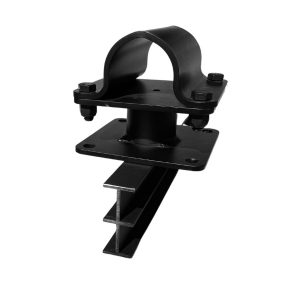 High Track Bracket
Attaches T300 track to upper pipe
Low Track Bracket
This low track bracket will allow the T300 track system to attach to lower pipe of the grid
Allows for 360 degree mounting of the T300 track system
T300 Track
Aluminum I Beam track
Black finish
Available in custom radiuses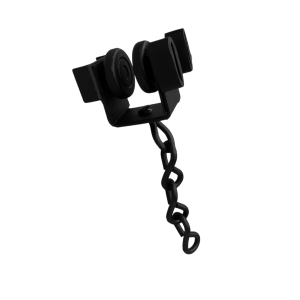 T301 Carrier
Nylon wheel shielded ball bearing
Steel body along with swivel hook and trim chain
Black finish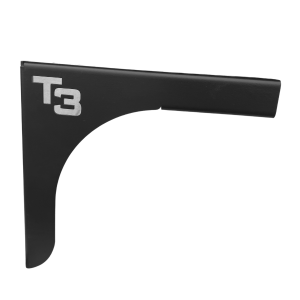 T310 Wall Track Bracket
For mounting T300 I beam track to wall
Black powder coat finish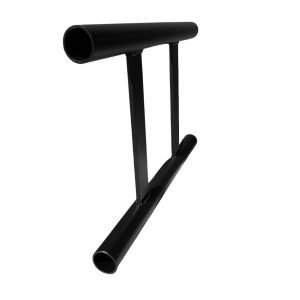 Truss Batten
Powder Coat Finish
Lengths up to 21'
Yellow and white end caps available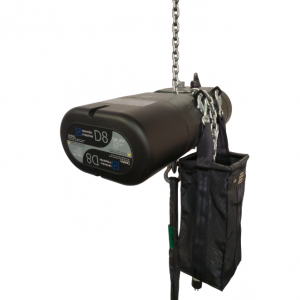 Chain Motor
Verendus Industries intelligent chain motors.
CM and Chain Master
1/4 up to 3 ton capacity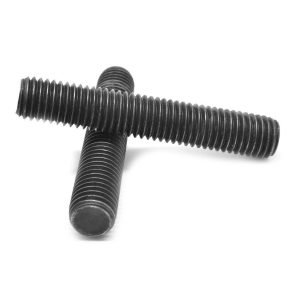 All Thread
Available in 3/8", 1/2", and 5/8"
Available in zinc and black finish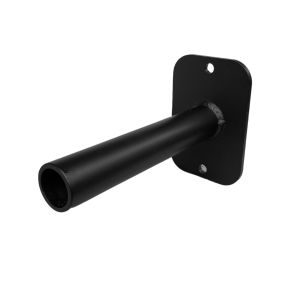 Wall Stabilizer
1-9/16″ DOM tube welded to 1/4″ steel plate
Used for lateral stabilization of pipe grids
Think Outside The Black Box
Though traditionally found only in black, pipe grids can actually be built using a variety of colored pipes and fittings. No longer only for theaters, pipe grids can now be installed in offices, classrooms, meeting facilities, lobbies, and more. Contact us today for a free estimate on traditional and colored pipe grid fabrication and installation, and discover how easy we make the design and build process.
Committed To Customer Satisfaction
PipeGrids.com is dedicated excellent customer service. Contact us today to learn more about our fabrication and installation process.
Contact Us